Hello! Thanks for joining us again. We have created this worksheet to help you practice physical descriptions in Spanish by making sentences about some portraits with different appearance. We hope it helps you learn different adjectives and practice the structure to use when describing someone's appearance in the language. ¡Buena suerte!
Directions:
Students could work individually or in pairs to solve the exercises on this worksheet.
This PDF worksheet includes a very intuitive exercise which consists of five different boxes with pictures of people next to them. Students write down the correct physical descriptions in Spanish into the boxes. Students should talk about skin color, hair, general appearance in Spanish and even clothes and accessories.
Worksheet information:
Level: Pre-Intermediate
Skill: Writing
Related lessons: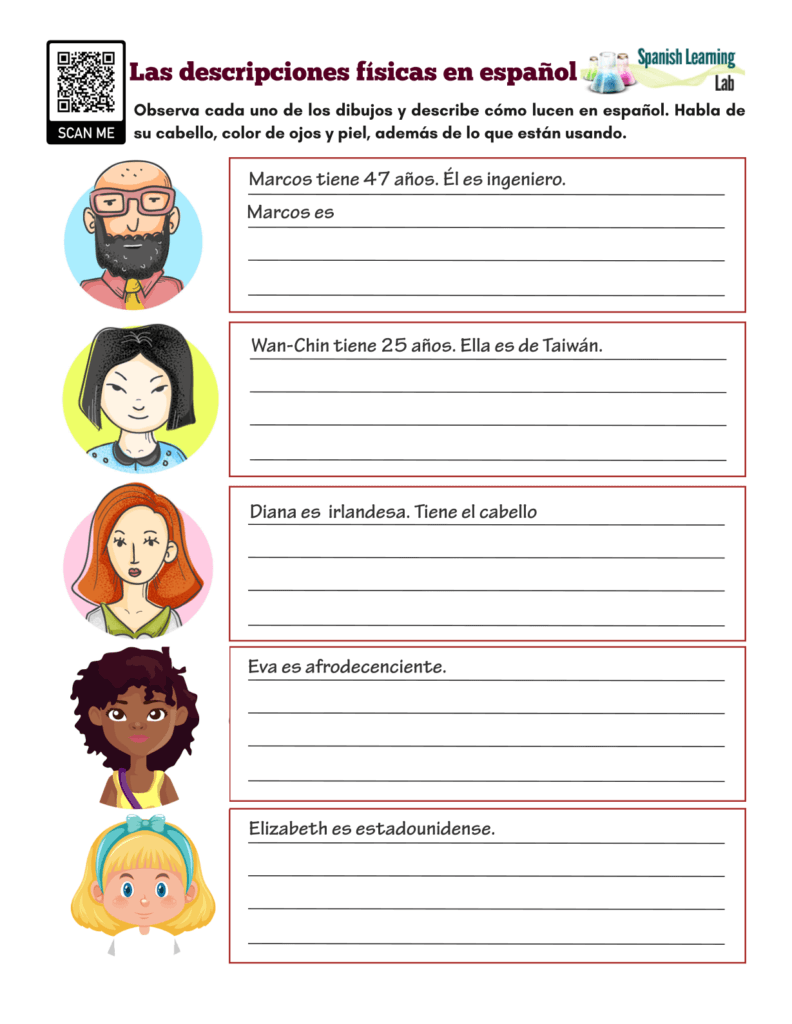 Extra activity:
Once students have completed the worksheet, they should get together in groups of five students. They cut off the descriptions and each student in the group must have five description about the same person. Students read the descriptions, find common areas and come in front of the class to present the most relevant information about those physical descriptions in Spanish and tell enough details about the person they must describe.