¡Bienvenidos a Spanish learning Lab!
This website was created as a tool for Spanish students who wish to improve their skills in the language and be an active part in their learning process. We provide free online lessons for lots of topics in the language to help you communicate effectively. We do our best to make sure every lesson contains simple explanations, lots of examples, as well as informative images and other resources. Furthermore, we hope to make you enjoy an online language lab, with interesting materials and tests to prove your comprehension of each topic. This site contains grammar lessons, vocabulary, and more importantly, a lot of Spanish listening activities to improve your listening comprehension in Spanish. Welcome again and enjoy learning Spanish!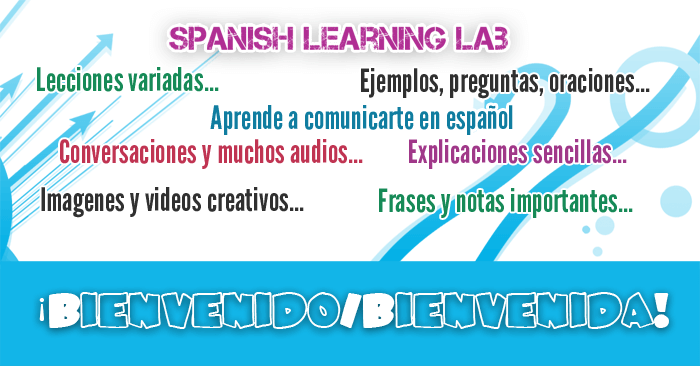 General Spanish Lessons
Basic Spanish Lessons
The lessons in this category are aimed for students who are just starting to learn the language. They cover some basic vocabulary such as ways to introduce yourself in Spanish, common greetings and farewells, classroom objects and numbers in Spanish. Others will explore important grammar topics such as days of the week, dates and phrases for wishing a happy birthday in Spanish. Most of these lessons include some great interactive quizzes with nice tips that will certainly help you get the best out of each topic.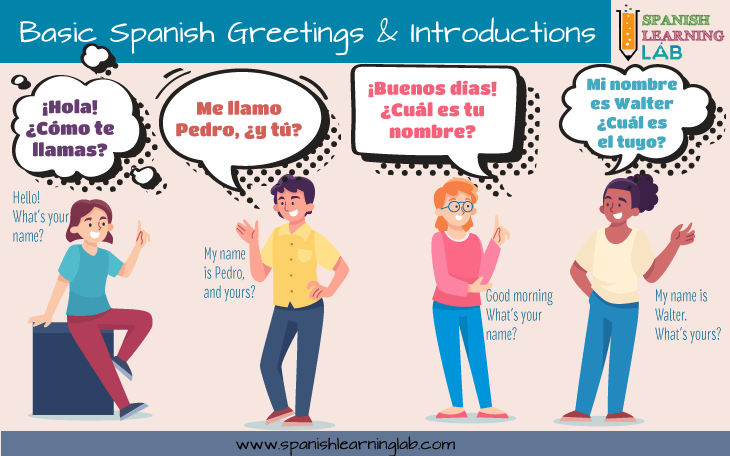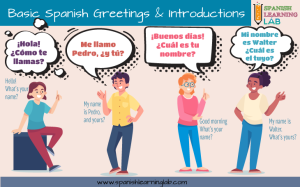 Pre-Intermediate Spanish
This section includes lessons with some vocabulary, grammar and listening activities on several topics such as the family in Spanish, making polite requests, describing people's appearance and their personalities, the vocabulary and structure for talking about rooms and parts of the house and more.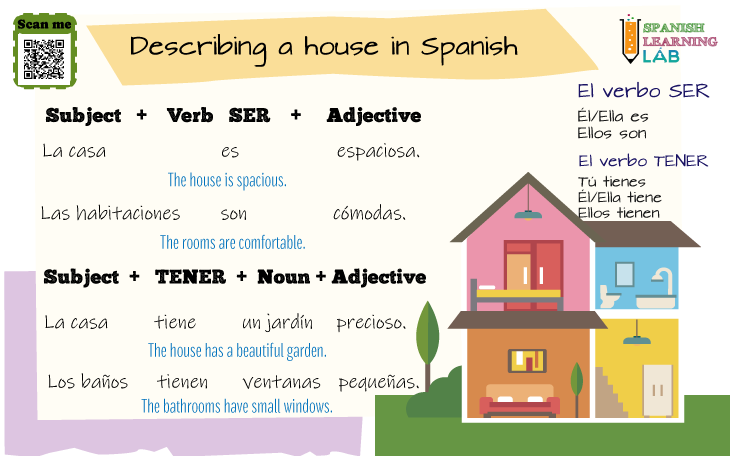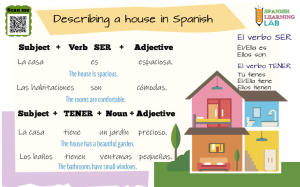 Intermediate Spanish
This section includes lessons that will make use of everything taught in both the basic and pre-intermediate levels. The lessons are easy to follow and include videos from our Youtube Channel to make your learning experience even richer. Here, you will find topics like: daily routine activities, hobbies and free time activities, jobs and occupations, clothes and prices, directions of places and more.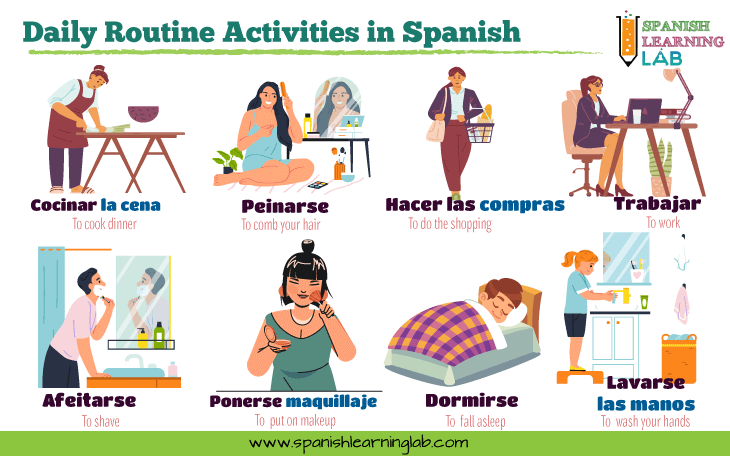 Spanish Grammar Lessons
Basic Spanish Grammar
Spanish grammar is truly important in order to speak or write properly. The lessons in the category will explore more about specific grammar topics such as the singular and plural of Spanish nouns, gender rules, adjective-noun agreement, how to conjugate regular verbs and many other important topics. The explanations are easy to understand and focus on teaching you how to make sentences in Spanish with these structures.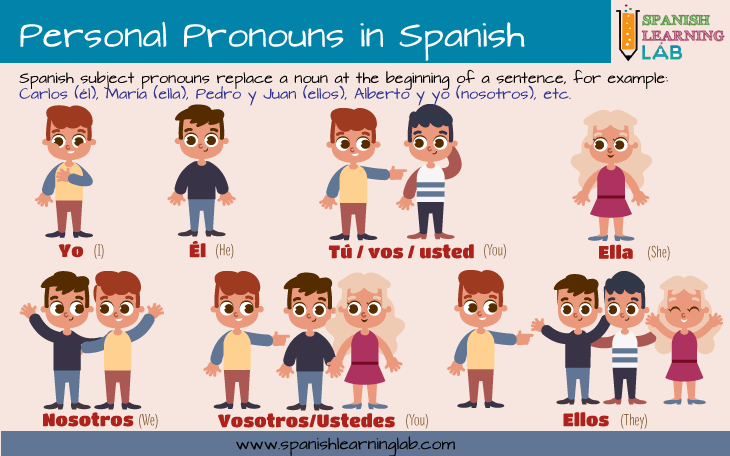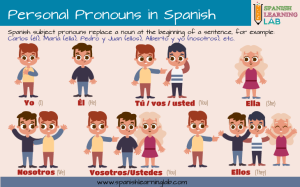 Intermediate Spanish Grammar
This section will cover topics that you need to master to speak Spanish at an intermediate level. We focus on topics such as reflexive verbs and pronouns, the past tense in Spanish, the future tense, how to make comparisons and more. As usual, each lesson includes several examples and interactive grammar quizzes.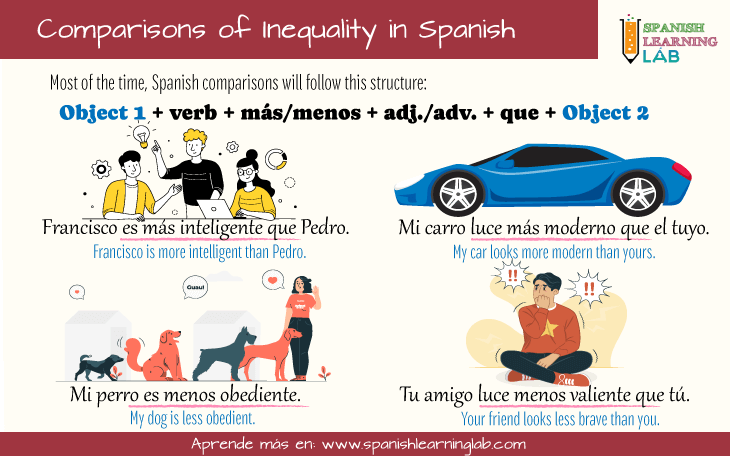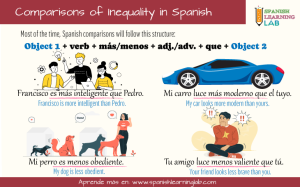 Spanish Listening Lessons
Basic Spanish Listening Practice
The lessons in this category are aimed at helping you develop your Spanish listening skill through a series of interesting lessons with a variety of examples and listening activities. Each lesson includes two main listening activities followed by interactive quizzes on topics such as common nicknames in Spanish, spelling words, conversations on colors, domestic and farm animals, popular movie genres and a lot more.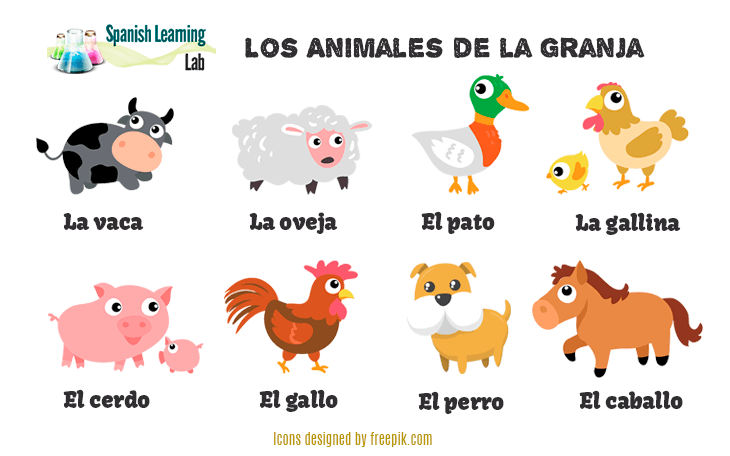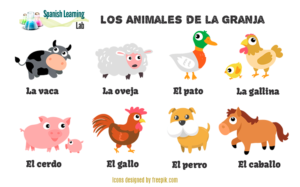 Intermediate Spanish Listening Practice
These lessons can be quite challenging, but they are great for talking your Spanish listening ability to the next level. The topics introduce a lot of useful phrases and questions for real conversations in Spanish. Here you will learn about leaving phone messages in Spanish, ordering food at a restaurant, borrowing and lending things, giving suggestions, how to apologize in Spanish, and a lot more.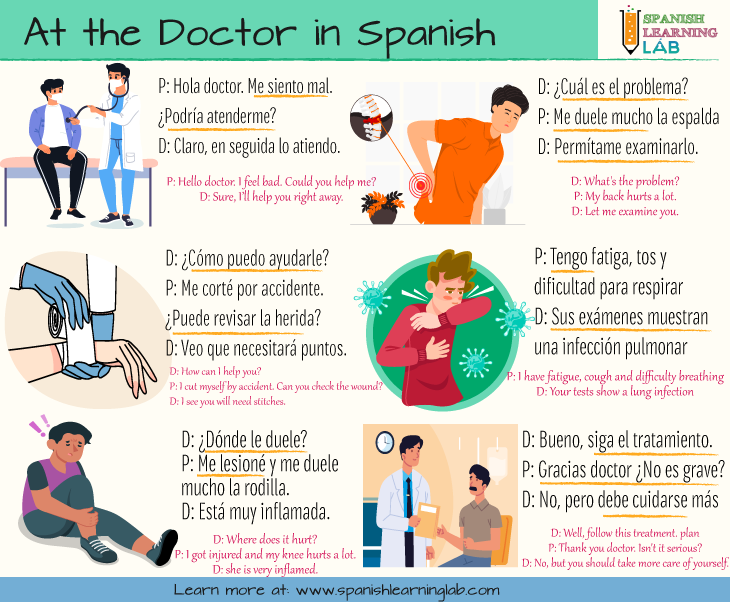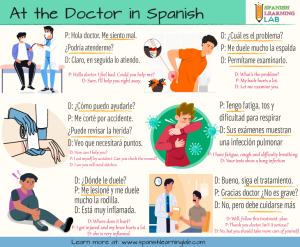 Spanish PDF Worksheets
Find some free Spanish worksheets to practice vocabulary, grammar, listening and reading about different topics with games, role play activities and more. These exercises aim at helping you practice the content our site on your own, or in the classroom with your students/teacher. We are sure these resources will be very helpful to learn Spanish.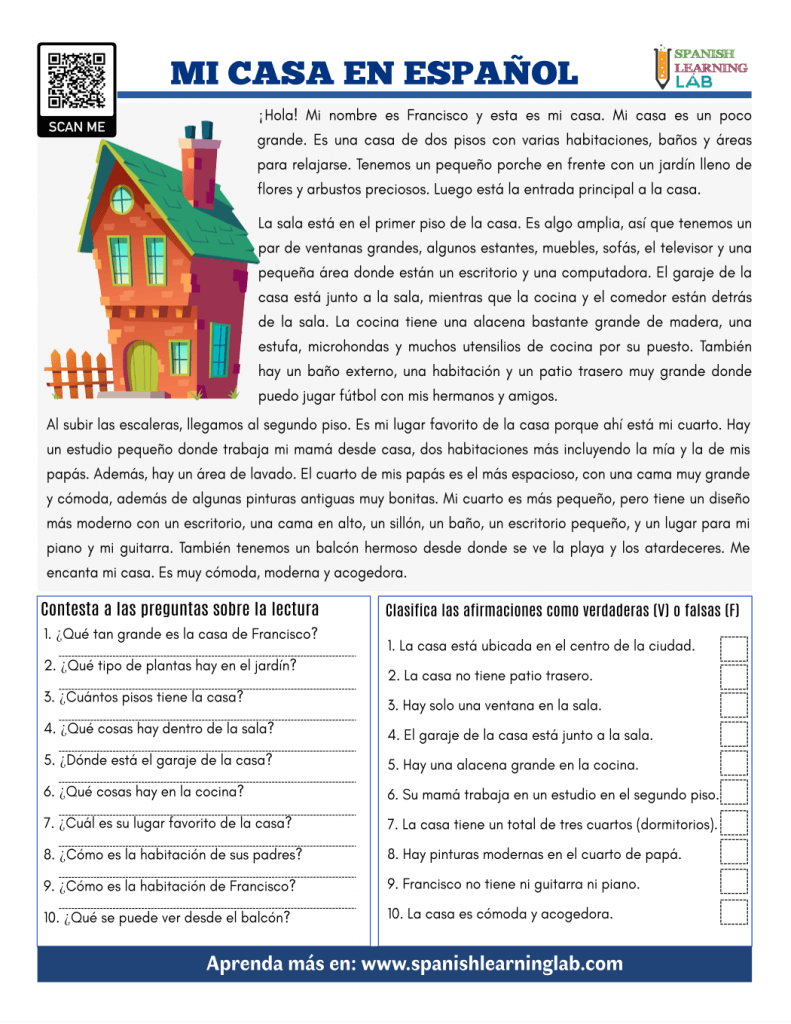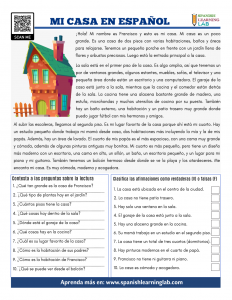 Thanks for using our resources to learn this beautiful language. Looking forward to having you around again! ¡Hasta pronto!