Hello! We created this worksheet to help you practice the vocabulary about family in Spanish and its members through several questions presented through a PDF worksheet.
Directions:
Students can work in groups of 3 or 4. In this activity, students have to answer some questions about their families, tell a little about who their family members are, what their appearance and personality are like, among other things. Each group gets a set of questions in a box or a bag. Students will take out the questions and answer them one by one so that everyone can participate from the activity.
Spanish worksheet information:
Level: Beginners
Skill: Speaking
Related Lessons: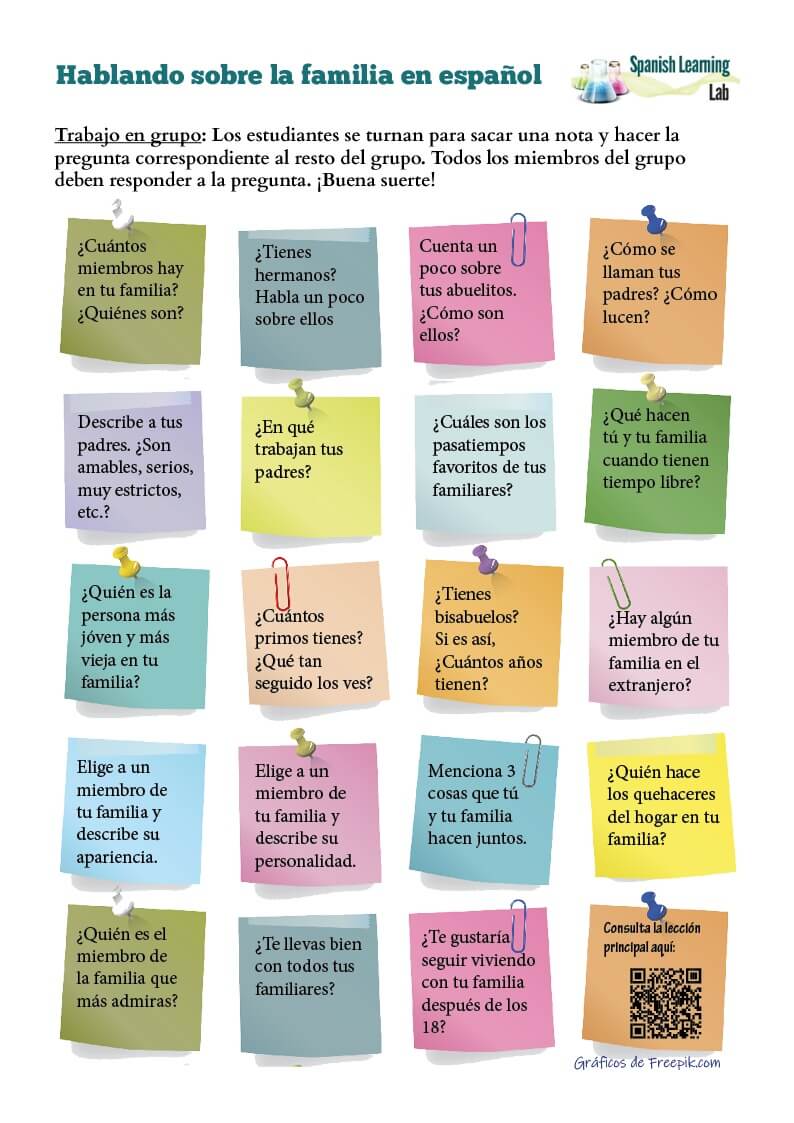 Extra activity:
Students pay attention to their classmates' answers to the questions about the family in Spanish and then make a summary of the most interesting information their classmates shared and how it relates to their own family. How are both families different? They make a 2 minute presentation in front of the class.