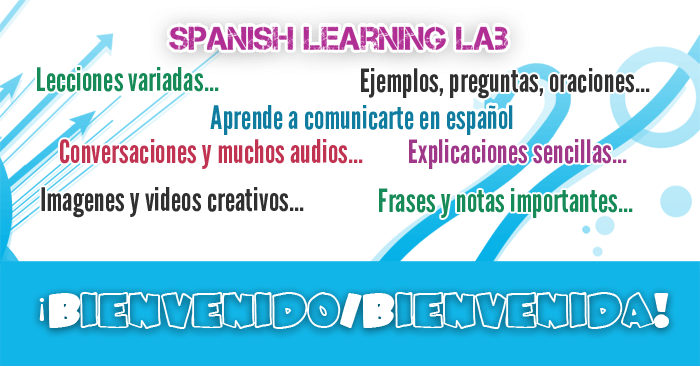 Basic Spanish I
The lessons in this category are aimed for students who are just starting to learn the language. Some of them are about introductions, greetings and the basic grammar rules you should know about. The lessons are ordered so you can follow them easily and most of them have interactive quizzes with nice extra tips.

Basic Spanish II
This section includes a few grammar lessons like reflexive verbs and pronouns, possessive adjectives and special conjugations of verbs in the present tense such as stem changing verbs. Others will cover topics such as how to write and ask questions, describe people and houses and many other things.

Basic Spanish III
This section includes lessons that will make use of everything explained in more basic lessons. The lessons are planned to be easy to understand and they include many examples using the key grammar and vocabulary from other lessons as well as videos from our Youtube Channel to make the learning experience even richer.