Hello! This worksheet will help you practice the vocabulary for countries in Spanish by naming all the countries that participated in the World Cup in 2018. We hope the exercise in this PDF worksheet will help you to get the best out of this topic ¡Buena suerte!
Directions:
Students could work by themselves or in pairs to solve the exercises on this worksheet.
First, students should take a look at the shirts in the worksheet and then read the list of names of countries on top of each group of shirts. They must write the name of each country just below each shirt. In total, students should write 32 names of countries in Spanish. This worksheet gives them the chance to do some research about these countries, where they are located and how to write them properly into Spanish.
Worksheet information:
Level: Beginners
Skill: Vocabulary/Grammar
Related lessons: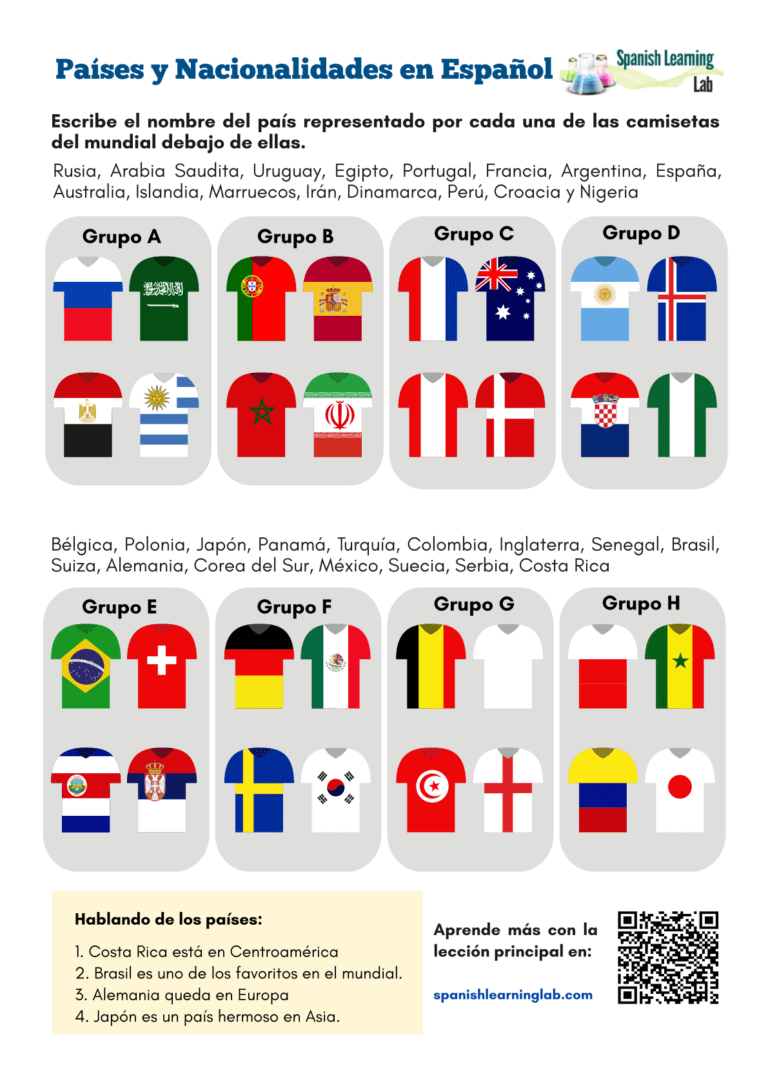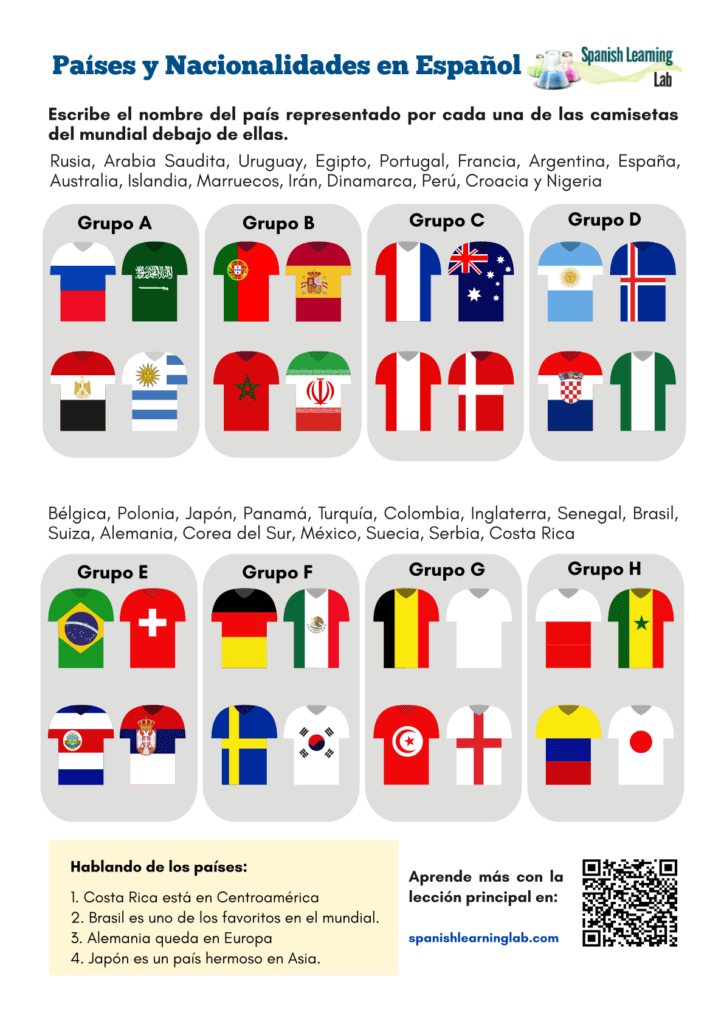 Extra activity:
Students do more research about the results of the 2018 World Cup and how countries moved from one group to the semifinals and finals. They talk about the leader of each group and say which country ultimately became the winner of the tournament. They can use similar sentences to the ones on the bottom of the worksheet to give more information about these countries in Spanish.